If you are currently in the market for a roof replacement concerning your home in South Charlotte, NC, you're probably wondering how much it will cost. Roof replacement can be expensive, but there are ways to save money. One option is to choose a cheaper roofing type. Here, we will discuss the cheapest roofing types available in an orderly fashion and we will also tackle the risks of choosing the extremes. Read on!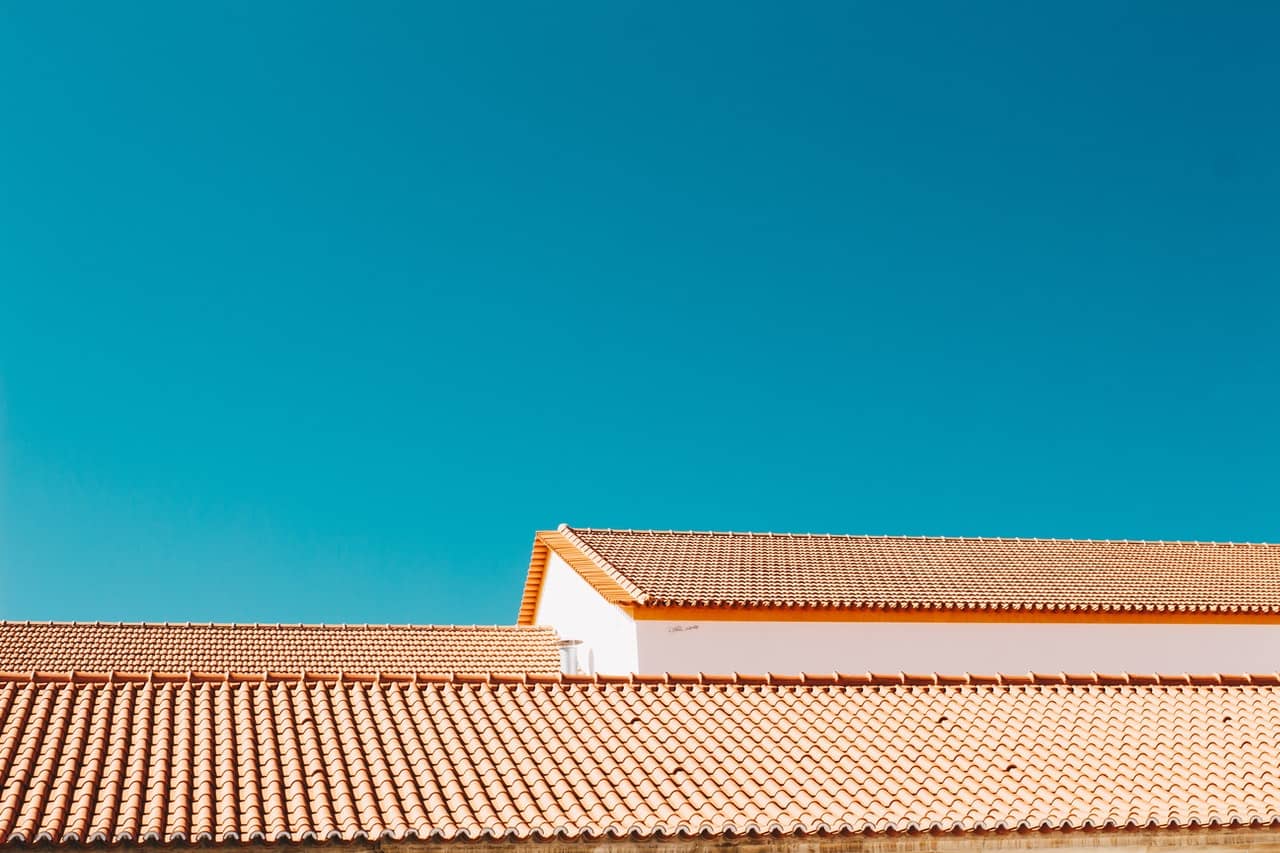 What are the risks of opting for the cheapest around?
The cheapest roofing types available might really sound convincing due to their startup and upkeep, but you should know a couple of things regarding that. When it comes to your roofing, the expense has always been the most important consideration, but it's also important to consider its style, lifetime, and guarantees that safeguard it.
With this, we think you're gonna need a roofing companion. The guys at Mighty Dog Roofing South Charlotte They're glad to say that they've assisted a lot of people in the state of North Carolina receive a good roof at a reasonable price. They try to explain to you how much your new roof is going to cost and why this is so crucial. When dealing with them, they'll be happy to provide you a fantastic guarantee as part of the transaction!
But going back to it – while finding the most cost-effective roofing material is a good idea, you must avoid going with the cheapest roofing type option. As a result, you'll be under greater pressure, the installation will be rushed, and you'll end up paying more.
If you're looking for an inexpensive roof replacement, you might want to think twice. When a "budget" roof replacement is done, there are some things you should know about the dangers.
Without much ado, let us go on to breeze through all the budget-friendly options you can look into!
#1. Composite asphalt shingles (Least Expensive)
Asphalt shingles are by far the most cost-effective option when it comes to roofing materials. They are typically the most affordable alternative for your system, with prices ranging from roughly $60-$170 per square meter.
For the most part, asphalt shingles as an option are less expensive to install than other types of roofs because of their ease of installation. They are, however, often not suitable for flat roofs.
If you really want a long-lasting roof, you shouldn't necessarily go for asphalt shingles. This is due to the fact that they have the poorest lifespan of any of the other options in the market. Asphalt roofs can last up to 30-40 years with regular care, but this is the exception rather than the rule.
Additionally, this option has lesser energy productivity than some of the alternatives here, such as metal or tile roofing constructed from either slate or ceramic. If you wish to put photovoltaic panels, you may easily remove the shingles that are already covering them. Despite their low longevity, asphalt shingles nowadays are already known to be recyclable, which makes them a greener solution.
#2. Metal/Steel component
The cost of metal roofing can be quite variable. For instance, simple steel might cost as low as $100 each square foot. The price of standing-seamed zinc, copper, or aluminum roof, on the other hand, maybe significantly higher. Metal components can cost up to $1000 per square foot for the finest experience.
Metal roofing offers low maintenance, which makes it a great choice among the cheapest roofing types available. Other than cleaning the rooftop to eliminate moss and other grime roughly once a year, there isn't much upkeep to be concerned about. Metal roofs often survive for fifty years or more, making them far more durable than the former option.
A metal roofing system may also help regulate your home's temp by reflecting the amount of solar radiation and throwing them back into the sky. If you reside in South Charlotte where forest fires are a threat, these homes are suitable.
#3. Concrete-composite tile roofing
Artificial concrete tiles are created by impregnating cellulose fiber with cement. These tiles seem like genuine wood or slate, but they are far less expensive. For a square of such, you should consider paying between $140 and $280.
A variety of advantages make concrete tile a viable alternative to asphalt shingles for individuals who are currently on a tight budget but still want to avoid them. It has a longer expectancy and requires less upkeep, with an average lifespan of 40-50 years with good management. Compared to the first on this list, concrete tile is far more resistant to fire and air. As a result of its density, it is also a useful means of retaining heat in your property even during colder months and of protecting your residence from hot weather.
However, there are several downsides to this option. It weighs a lot since it is composed of concrete. In the same way, as slate or clay require structural reinforcement before installation, this implies that your roof is ought to be more expensive.
Adding to the difficulty of installing concrete tiles is the fact that they are rather fragile and can easily shatter during assembly when they're not placed properly and thoroughly by a specialist.
#4. Wood shakes or shingles
"Shakes" manufactured from cedar or oak are the most common kind of wood roof components. Wood planks may be a good option if you want a more natural, rustic aesthetic for your property.
You should anticipate paying between $300 and $700 per square foot for a high-quality shingle, making them one of the cheapest roofing types in the market.
Their average lifespan is around 30 years, but some high-quality choices may last up to 60 years, given proper maintenance. As the shingles age, they take on a silvery gray hue and produce a distinctive patina that many people find appealing.
Wood shingles may be wind resistant but are not flame retardant unless they have been treated specifically for that purpose. To maintain their excellent working order, they must also be serviced on a regular basis.
#5. Clay tiles
When you picture a Colonial roof, clay tiles are likely to come to mind. Your roof will stand out from the rest thanks to these bright red-orange shingles. In order to make clay tiles moisture-resistant, they are created from terracotta that is compressed into moldings and kiln-fired.
These tiles typically cost between $300 and $550 per square foot, rendering them one of the cheapest roofing type options. There are certain advantages to using clay tile, though, so you may want to give it a try. It is a thick and sturdy material that resists wind, heat, hail, ice, and debris and is ideal as it provides energy efficiency. Cleansing your downspouts from algae and discoloration is all that's needed for routine maintenance. It's also got a good shelf life. If installed correctly, a clay tile can survive up to a century or more.
It is, however, a fairly heavy substance. The roof may have to be strengthened before installing clay terracotta tiles. To add insult to injury, due to the labor-hungry and specialized nature of installing this material, your labor expenses will be greater compared to asphalt or metal roofing. Also Read – How to Replace Shingle Roofs
#6. Slate tile roofing (Most expensive)
Slate tiles have indeed been utilized in commercials for ages as a natural option. As a solid and long-lasting stone, slate mines provide the raw materials for the production of such tiles.
Slate tile, however, is quite pricey. It starts at $600 per square and can go up to $1,800, based on the quality you select as well as the region from that which is obtained.
Even though it's expensive, slate is an excellent substance. It's extremely hardy and resistant to wear, requiring only minimal upkeep. This type of stone is absolutely inert, which means it won't burn down your house and helps keep it energy efficient. Slate is the longest-lasting roofing component in the industry today. With successful installation and upkeep, they may survive for up to 150 years.
Despite such advantages, slate is an extremely expensive material, and installing it may be rather costly as well, as your roofing system may require additional reinforcing.
Finally…
There are a lot of factors that go into choosing the cheapest components for your home. In this article, we've gone over six of the cheapest roofing types, and a background on their characteristics and upsides. We hope this has been helpful in your decision-making process. And remember, Mighty Dog Roofing is your key companion in getting yourself the best roofing type for your needs. Good luck!