After moving into your new home, your first line of business was creating your dream yard. Something with a lot of plants and a walkway that will make your neighbors jealous. You found that you weren't satisfied after adding these small touches.
Your setup is still a little plain. How can you get your yard ready to receive guests?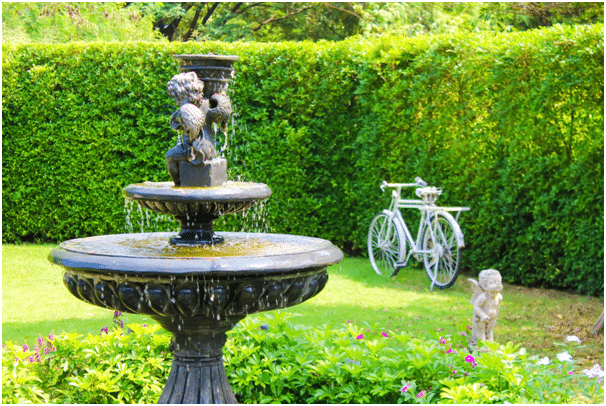 There are a few backyard essentials that you'll need to incorporate if you want to transform your lawn into a beautiful oasis. We can help you get started. Check out this guide to learn how to give your yard the facelift that it needs.
Plant a Garden
The fastest way to bring a little color to your lawn is to plant a garden. There's no wrong way to go about this. As long as you're willing to put in the work required to tend to your flowers, you'll have beautiful bulbs in no time.
Some people add extra visual interest by growing their own veggies. Not only do bright red tomatoes look pretty in any yard, but you can also eat them. That's a win-win in our book.
We will warn you that if you're a beginner, you shouldn't try to go big right away. It will be tempting to grab every flower and veggie seed you see at the hardware store.
You need to give yourself a manageable workload starting out, though. This will allow you to develop your green thumb. Make sure to also set your plants up where they can get plenty of sunlight, and don't forget about their watering requirements.
Buy a Birdbath
The number one reason why gardens wither and die is insects eating their leaves. You'll be happy to know that there is an easy solution to this problem. The answer is to bring Nature Niche Bird Baths into your backyard design.
The birds will step in and snack on those pesky bugs when they stop for a dip. On top of being helpful, they're also beautiful to look at and will fill your life with music. This isn't so pleasant first thing in the morning, but you'll appreciate their songs once you wake up and have your first cup of coffee.
Having a bath is mutually beneficial. The birds will be able to keep their feathers bacteria-free. That is as long as you remember to clean it at least once a week.
Opt for Multifunctionality
Any backyard home improvement project should include some room for multifunctionality. This is a must if you're working with a small space.
For example, an ottoman can act as a place to sit and also store toys and other essentials. Some tables can go from being a small surface to a huge dining area. All you have to do is insert a single wooden piece to complete the transition.
Fire Pits Are Hot Right Now
There's nothing that can create a cozy atmosphere quite like a fire pit. You can spend hours cuddled up to a loved one talking after the sun goes down.
They act as a light source, so you can continue using your yard once it's dark out. They're helpful no matter what season it is. They're perfect for a crisp fall evening or summer night.
If you can't afford to build an entire outdoor kitchen or a fancy high-end grill, no worries. All you have to do is put a grill plate over your fire pit, and you can cook pretty much anything you want right there in your yard.
Outdoor Kitchen Space
Speaking of cooking, if you can spring for an outdoor kitchen, you should add it to your outdoor essentials list. Whipping up a tasty meal is much more enjoyable when you're outside.
Not to mention, it can act as an extension of your indoor kitchen. If you're having a lot of people over, you might welcome some extra hands.
It's hard for a bunch of people to fit in an indoor kitchen. When you cook inside, the smoke will travel throughout your entire house and set off your smoke alarm. Not to mention, it will spread the smell of the food around.
Depending on what you cook, the stench will be there for days. Yuck!
When you cook in an outdoor kitchen, the smoke and odors travel into the atmosphere to be lost forever. Cooking in your indoor kitchen during the summer will heat up the space causing your AC to have to work harder to cool things back down.
If you make more use of your outdoor cooking space during these hot months, you'll be able to save some serious money on your utility bills!
Build a Deck
You're not going to place all this stuff on the grass. If you have wooden furniture, the constant exposure to moisture will rot the wood! You spent way too much on your fancy patio set to let that happen.
To protect your items, you'll need to build a deck. It will provide you with a place to entertain your guests, and it will increase your home value when it comes time to sell your house.
Backyard Essentials That Will Take Your Setup to the Next Level
Are you ready to take your lawn to the next level? Incorporating some of these backyard essentials into your setup is a great way to start.
Plant a garden to add some color to your home, and buy a birdbath. Purchase a fire pit to cook on or build an entire outdoor kitchen. The sky is the limit.
Are you looking for more ways to upgrade your home for the better? Check out our blog daily for all the latest tips and tricks.