Who says bar furniture will only be needed at the pub? Of course, they could also be an excellent addition to the home if you are looking for the perfect outdoor or indoor relaxation spot. And if you have just the suitable space to make them work in the house, you could remodel your home into a perfect relaxation spot where you invite friends and family over for a good time out.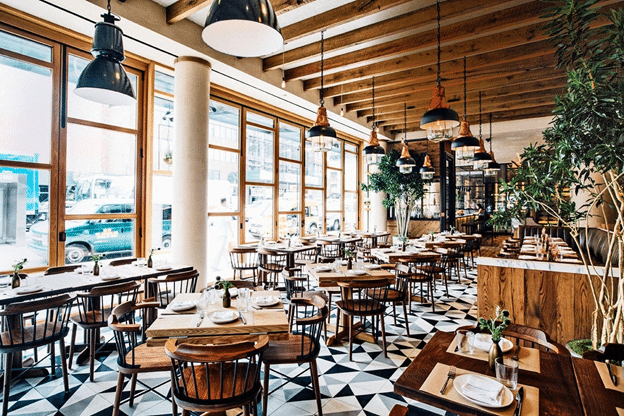 Not sure how to plan your bar furniture the right way? You'll find professional tips in the sections below that could help you set up the right way.
Private or Public Use?
The nature of the setup will depend primarily on whether you are setting up the bar for public or private use. This means that if you are furnishing a lounge area for public service, you, of course, will take a different approach than when you are setting up your living space. Of course, it will involve more planning if you plan a space for the public, but this doesn't mean that it will be easy to set up bar furniture at home.
Indoor or Outdoor?
Another critical thing you want to consider is whether you will be setting up indoor or outdoor. You surely want to get the right furniture material for an outdoor bar that can withstand constant exposure to the weather. While you indeed will have to provide a shade for outdoor seating, you may have to ignore that when furnishing an indoor bar. You also won't need to provide rugs when setting up in the open air.
Although you can find artificial carpets that are good with withstanding exposure to rain and sunlight, the key thing here is to consider your choice of materials when planning for an outdoor relaxation spot. This page has suggestions for tips on how to make a homestay more relaxing.
Choose Quality Material
There is a good chance you'll be using a mix of materials when setting up your bar. And whether you choose to use wood, glass, metal, or plastic, you want to opt for the best quality available. This means that they have to be durable enough to withstand regular use.
It is common to find cheap furniture that could only last a short time when subjected to everyday use. And except you intend to make replacements regularly, you should go for something that will stand the test of time and stress.
Go Big on Relaxation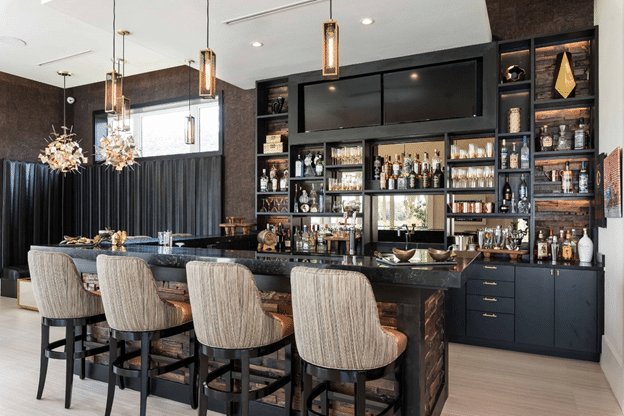 If you ever had an excellent time outdoors, it is probably because you felt entertained and relaxed at the same time. It is easy to forget about your worries and unwind with your favorite bottle of drink or a nice meal when hanging out with friends. But imagine having to feel unease due to the cramping nature of the furniture at your local pub. There is a good chance you won't be visiting the place in a long time.
As a bar owner, you want to consider this and ensure that your visitors feel relaxed when they visit your place. So the furniture available must be comfortable to relax in. Go for soft cushioned materials that help relieve tension on your chairs and stools. And you want to ensure that the tables are well aligned for seating for a long time. This link https://dengarden.com/interior-design/What-To-Look-For-In-Modern-Bar-Stools has more on the correct data for choosing seats that are comfy to relax on.
Get Crafty with the Design
In addition to chairs and tables for sitting and drinking/eating, you want to ensure that the place's overall appeal is relaxing. This means that you want to decorate the space according to your preferred theme. A modern bar would undoubtedly use a few pieces of artwork, natural plants, fancy lightings, and not to forget a bubbling entertainment system. While you surely want to stock the best brands of drinks and delicacies, you also want to have a good selection of entertainment if you intend to get people to feel at home.
Shopping for Bar Furniture
Once you have settled on the layout/design for your bar, the next step will be to shop for the furniture. And this is where it could get challenging. Not knowing which pieces would work well in your space could make the entire process nerve-racking. The good news is that you can always find resources where you could lift a few ideas from.
There are numerous online portals where you can find details about how to furnish your home or place of work. And for a bar, it could be as easy as going online to search for affordable bar furniture near me. You can find numerous options available online to choose from when shopping for seating arrangements for your bar.
You should have a budget to cover the purchase of the furniture so you don't spend more than you should when furnishing the space. It is also possible to work with décor experts who will be more than helpful in setting up the place.