Many people do not check the state of their windows and doors until it is too late. This often happens when winter comes and their home gets too cold. So they need to keep their heating systems running all the time to ensure it stays warm. Keeping your doors and windows in an acceptable condition is important for all homeowners, as is doing regular inspections to make sure this holds. This is true regardless of whether you plan on living in the home for a few more years or selling it in a few months. So, how do you know that it is time to replace your doors and windows?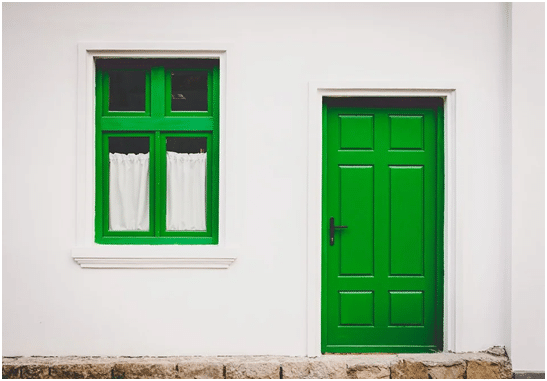 Your Doors and Windows Are Ruining the Curb Appeal
The front of the house is the first thing most people will see. If your house is on the market and they come around to look at it. If your windows and doors are outdated, they may decrease the curb appeal and therefore make the home somewhat undesirable. There are lots of ways you can rectify this, including installing new doors and windows or painting them again.
Your Windows and Doors Show Visible Signs of Damage
It is quite obvious that if your doors and windows are showing signs of damage, they need to be replaced. Some signs to look out for including decaying or cracked frames as well as moisture between the glass panes. If the damage is not extensive enough, you might want to do door and window repairs and wait until you have enough money to do a whole overhaul.
Your Energy Bill is Rising
Older homes have poor insulation, usually because they have single-panel windows. Because of this, their heating systems or air conditioning might be forced to work harder to keep the house at an optimal temperature.
If you notice drafts around the doors and windows, that is an indicator that your house is losing a lot of heat and you have to deal with a higher energy bill to regulate the temperature inside the house. To reduce your energy bills and save some money, get your doors and windows replaced.
You No Longer Feel Safe
If you no longer feel safe in your house, you might want to invest in a stronger door. Modern doors are more resistant to various types of forced entry methods. They will give you the peace of mind you crave. Also, do not opt for more locks instead of getting the door replaced. While new locks might bolster your door somewhat, they are a zero-sum investment if the door's frame is not strong enough to resist forced entry.
You Need Soundproofing
If you live in a growing neighborhood, you might notice the noise levels increase as more people move into the neighborhood. In this case, the doors and windows you have might not be able to provide the level of soundproofing you need and this is another sign that you need to have them replaced.
Your doors and windows are a critical part of your house. If they are no longer serving you as well as they used to, it is time to have them replaced. Because this process might be expensive, always try to see if there is room for some repairs as these are often cheaper.