Your home's dining room plays one of the most significant roles in your family's bond. It's where you gather together to eat meals, spend more time, and interact with each other. Some also cater to visitors in their dining area, and one important factor is making it welcoming.
Whether your dining area is small or large, new or old, you can always do something to improve and elevate the totality of your dining room to make it cozier and warmer, not just to visitors but also to your family. If you're still left on the hook on the things that you should do, these nine essential tips will make the dining room more welcoming: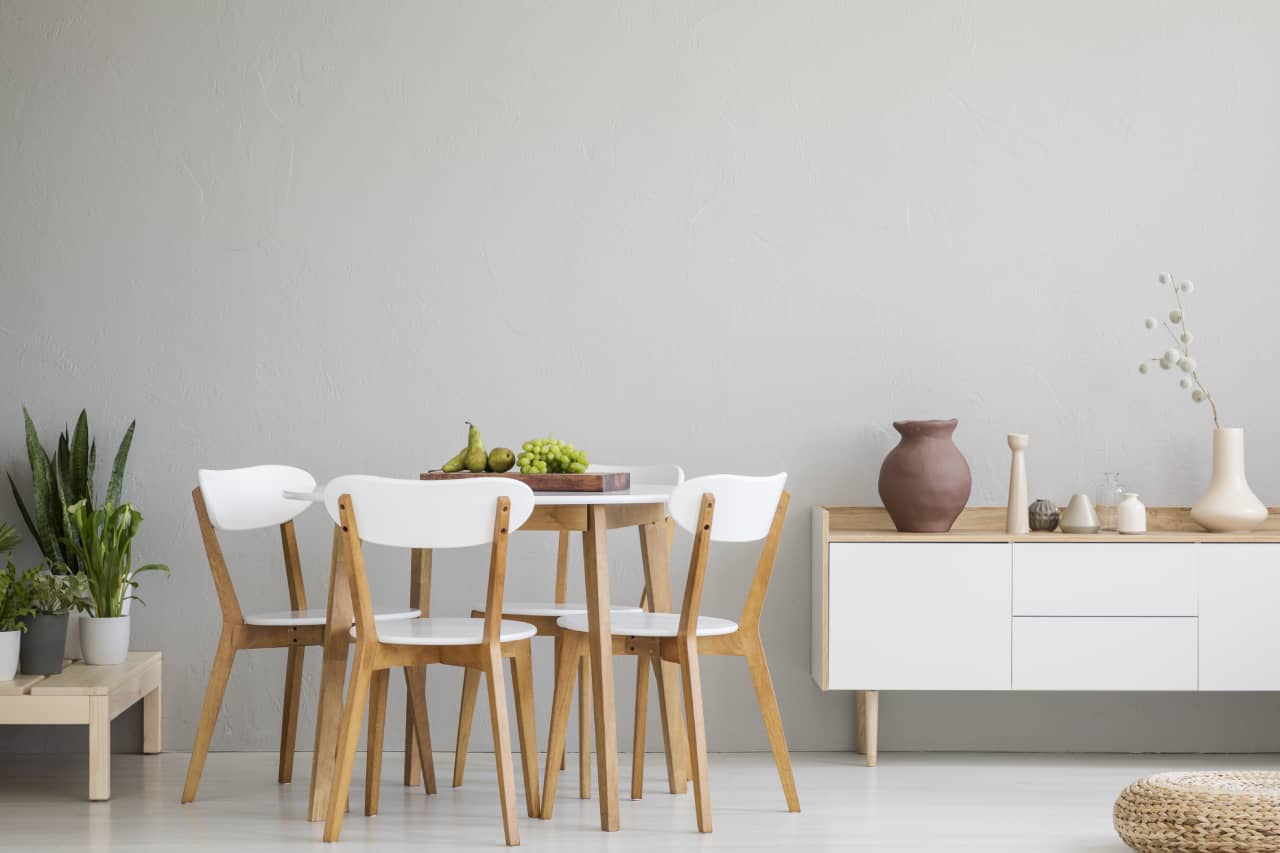 1. Statement Dining Table
When you say dining room, the dining table takes the top spot. What's a dining area without a dining table? Therefore, you want to make it stand out and make a statement of its own.
Your dining table plays the biggest and most important role in your dining area. However, as much as you want to prioritize ergonomics and quality, never take design and aesthetics for granted.
You can pick tables with an attractive shape or are made of top-quality interesting materials. It can also have unique base designs and some ornate. A suitable dining table for you won't only meet your needs but elevate your dining room's overall vibe, too. You can check out RJ Living's range of dining tables or one that's near your area for top-quality designer pieces that'll surely complement your home.
2. Complementing Chairs
Now that you have an outstanding dining table, you might as well match it with chairs that'll complement it. Well, matching chairs is the norm, and you can never go wrong with them. However, if you like to be playful and let your creativity flow, you can also try mismatching colors and designs.
You can either pair a bench to individual chairs or make each chair unique. Try combining unique designs with the traditional ones. This way, you'll have the uniqueness to create an exciting and welcoming vibe for your dining area.
3. Oversized Wall Decors
If your walls are quite dull, you can improve the look by hanging oversized decors on them. Large artworks, paintings, wall clocks, and murals can give your dining area that nice and warming focal point. It's one good way to promote elegance but with simplicity.
4. Lighting Fixture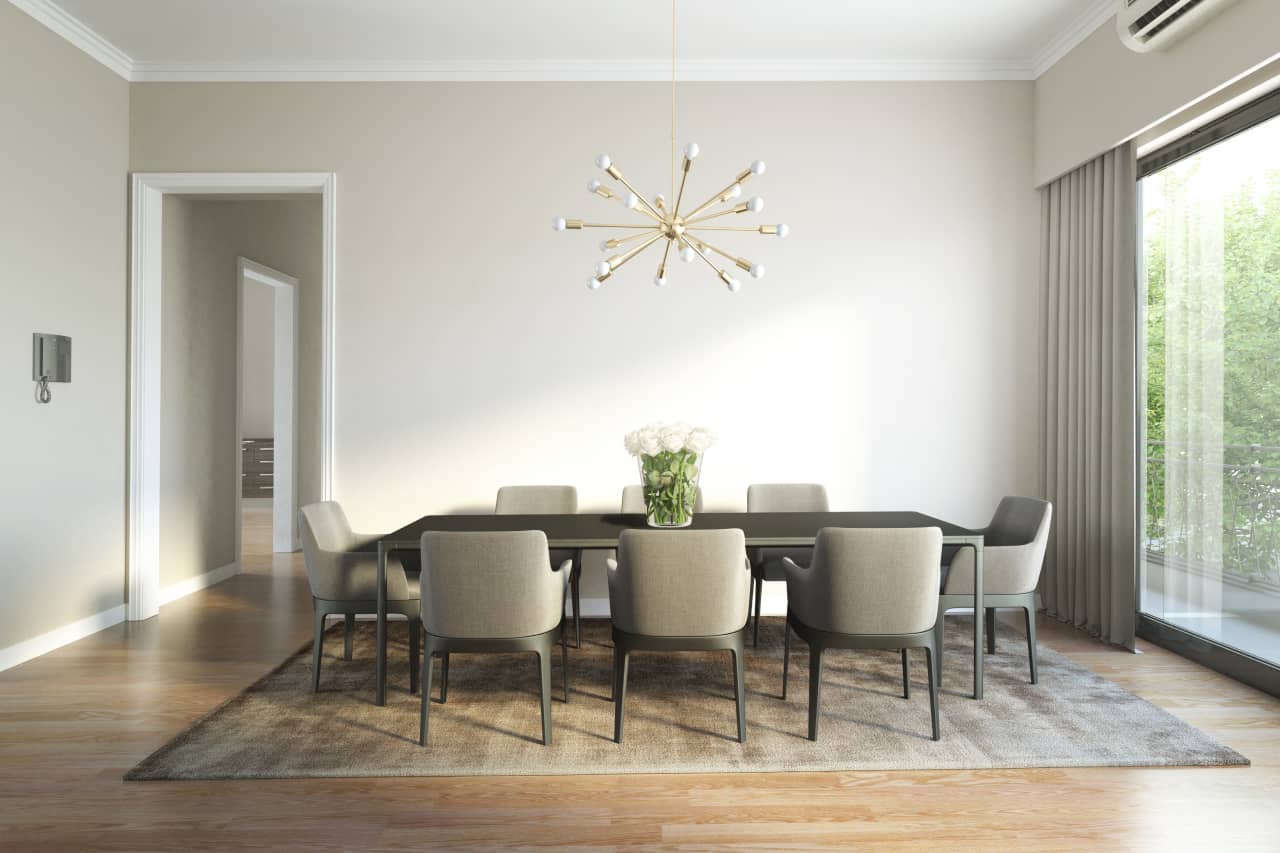 If you give your dining area that warm yet sophisticated look, seek to have lighting fixtures that'll stand out and illuminate the beauty of your dining area. Large chandeliers made of gems with gold or silver bodies can bring a classy and elegant vibe. On the flip side, if you like to achieve a relaxed and casual ambiance, opt for a funky pendant lighting fixture.
One thing to keep in mind is to always make sure that your lighting fixture should match the theme of your dining area. For instance, if your dining set is made of wood, chandeliers made of abaca rope or one with a neutral color will work best with it.
5. Accents
Elevate your dining room and create that stunning aura by adding some accents to it. You can achieve that interesting vibe by hanging some metallic or brassy pendant light right above the dining table. You can also place statement mirrors with metallic frames on the wall. This will give that illusion of a much bigger space and accentuate the dining area itself.
6. Geometric Rugs
Geometric prints have been a trendy design these days. You can incorporate geometric patterns in your dining area through rugs and carpets. These options are subtle but will still boost the overall look of your space.
You can also add an accent wall with geometric patterns to it. This way, there'll be a focal area to edify your statement pieces.
7. Floral Presence
You might think that floral patterns and designs are only meant for traditional designs. Well, think again!
Yes, the presence of floral designs is mostly used in rustic and classical vibes. However, you can still incorporate these floral patterns in your modern-day dining area by decorating them with fresh flowers. You can also add up a stunning floral centerpiece to your table. Doing so will give your dining space a comforting vibe, making it more welcoming.
8. Wall Paint
Never take a color for granted. Always remember that color is essential as you decorate your dining area. It can determine the mood that your space will give you. For instance, the color blue isn't very ideal because it'll give that sad and dull mood. Instead, go for earth tones or neutral pallets such as peach, banana yellow, and mocha. Green would also be a good choice when you want to have that calming and soothing look.
9. Theme
Create a simple décor by utilizing black and white colors, then complement them with wood accents to have a balance. When you say 'theme,' this talks about the total vibe of your dining space. All the things you'll add up and incorporate should match and complement the theme you've set.
Here are some themes that you can choose from:
Rustic. This is more on the vintage, countryside vibe. Brassy accents with a touch of wood and flowers will be the central focus of this theme.
Minimalist. From the name itself, there's nothing much going on in this design. Usually, minimalist dining areas are into white with brassy accents to give that sophisticated, clean look.
Nature. This theme is primarily into the wood, with a mixture of white or black to give that crispy edge and accent.
Conclusion
Most, if not all, want to give more attention to the most used parts of their home. One of which is their dining area. Because it plays a significant role through family meals or discussing some important matters, you'd want to make sure it'll give you the ambiance that you seek.
Having the right dining set might not be enough to give your dining area that welcoming vibe. Try assessing your space and note what you can do to elevate its totality. Check which color would best work for you and what shapes and designs you can add to give that kick.
Considering the nine tips given above will truly be a game-changer for you. Doing so will help you create an inviting, warm space that's ready to welcome people with a smile.