Having a lawn in the perfect shade of green is every homeowner's dream. Unfortunately, grass often fades and develops dead patches due to heavy foot traffic, wildlife infestation, heat, and other inexplicable factors. The bare patches in your lawn can be frustrating, but you can do a few things to make them thick and healthy again.
For many homeowners, it might seem like a lot of work. That's why they often opt to hire a professional to do the lawn care for them. But if you have the time and energy, you can also do it yourself.
Whatever way works best for you, here are some tips on growing a lush and vibrant lawn.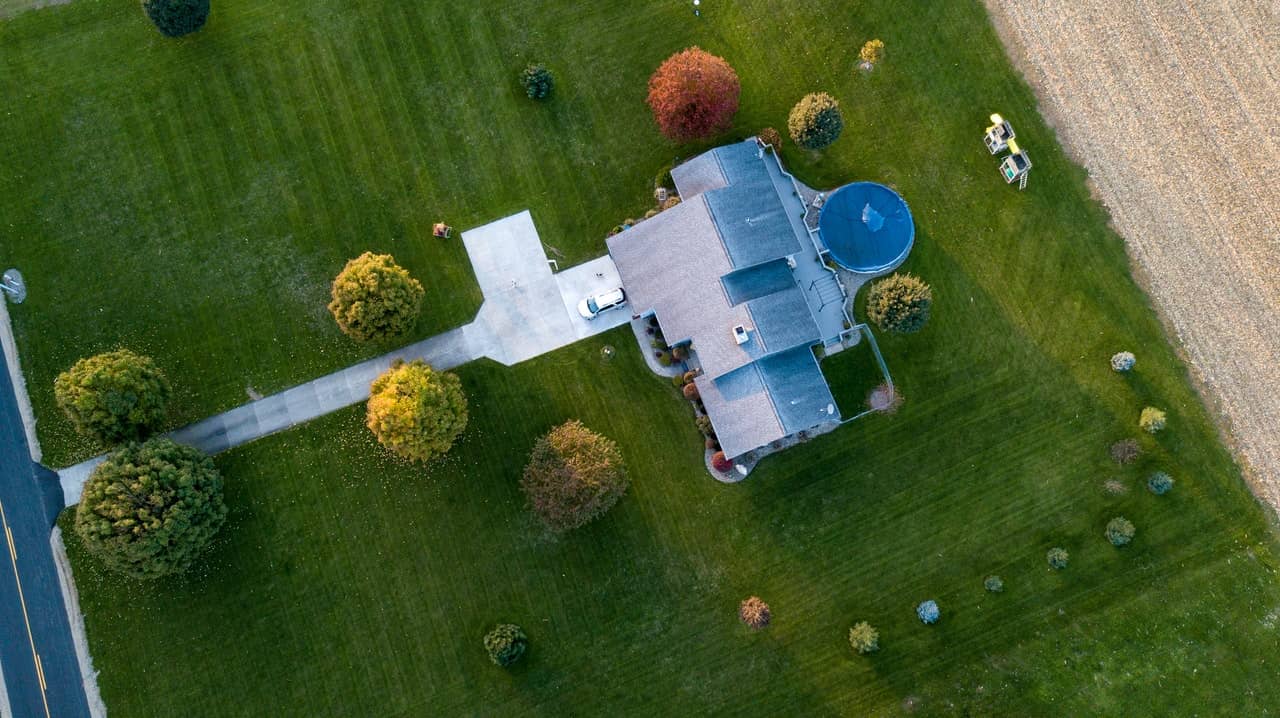 Water Your Lawn Properly
Watering the lawn seems like a simple task. But doing it properly is essential to grow and maintain the beautiful green appearance of the grass.
The problem is, it can be confusing when and how long to water your lawn. With too little water, the grass would shrivel up and die after a few days. But, on the other hand, too much water can also make them more susceptible to disease.
It's best to water it once or twice every week and around 15-20 minutes at a time to give your lawn a sufficient amount of water. This way, you'd be able to encourage deep root growth to your lawn. It will also help if you do the watering during the early morning. Since the hours are cooler and the wind calmer, the water will soak into the soil and grass roots.
Mow The Lawn Appropriately
If you aspire to have a lawn in a perfect shade of green, it's crucial to avoid over-stressing the grass. But improper mowing can cause additional lawn stress. For instance, cutting the grass too short can damage the roots and limit its nutrient supply, allowing weeds and insects to make their way to the soil quickly.
In a single mowing, make sure not to cut more than one-third of the grass height. Mowing your lawn to the correct height once a week will ease the stress on the grass and result in a healthier lawn. Changing your mowing pattern regularly also helps the grass grow straight and thick as it avoids pushing the grass stems in the same direction all the time. Also Read – Know Wainscoting Styles and Designs
Fertilize The Soil Regularly
Just like other plants, the grasses in your lawn need food. But because of rainfall and irrigation, the nutrients in the soil can be washed away. As a result, it may not be able to provide all the nutrients your grass needs for thicker and healthier growth. Hence, it's important to fertilize regularly.
There are many types of fertilizers on the market. But the mineral-based mixture, which is composed of nitrogen, potassium, and phosphorus, can help promote growth and ensure a good supply of water for the grass. Still, it's worth noting that the type of fertilizer you should use also depends on the type of grass you're growing on your lawn.
Aerate The Soil As Needed
It requires more than watering, mowing, and fertilizing to achieve a lush and healthy lawn. First, you have to ensure that nutrients can reach the soil beneath the grass. But lots of foot traffic, harsh weather conditions, and damaging pests can compact the soil, keeping your grass roots from absorbing the nutrients your lawn needs to thrive.
Aeration is a restorative procedure you can perform on your lawn to maintain its thick and beautiful appearance. It helps loosen up the soil and improves oxygen flow, letting the water, air, sunlight, and nutrients reach deep into the grass roots. But there are a few things you need to consider when aerating the soil.
The type and quality of the soil can affect the number of times you'll need to aerate your lawn. For example, clay soil requires more aeration than sandy ones. You will also have to aerate twice a year if you live in a region with harsher climates. Doing so will encourage better grass growth and health.
Overseed Your Lawn
The production rate of new grass blades starts to slow down as your lawn continues to age, making the weeds take over. But through overseeding, you can add new grass seeds to your existing lawn and create thicker and healthier grass. In addition, the newer grass can better resist the damage from drought, diseases, or insects.
Note that the best time to do overseeding depends on where you live. Late summer to early fall is the ideal time to overseed if you live somewhere with cooler climates.
But while overseeding is helpful to fill in bare spots, hydroseeding would be a better option if you're planning to grow a brand new lawn. To know more about this procedure, take a look at the DIY hydroseeding guide from mytrugreenlawn.com.
Conclusion
Having a greener and thicker lawn doesn't happen overnight. Watering, mowing, fertilizing, aerating, and overseeding are not some magic pills that can transform the grass in your lawn instantly. Remember that it will require regular maintenance to grow and keep them lush and healthy.