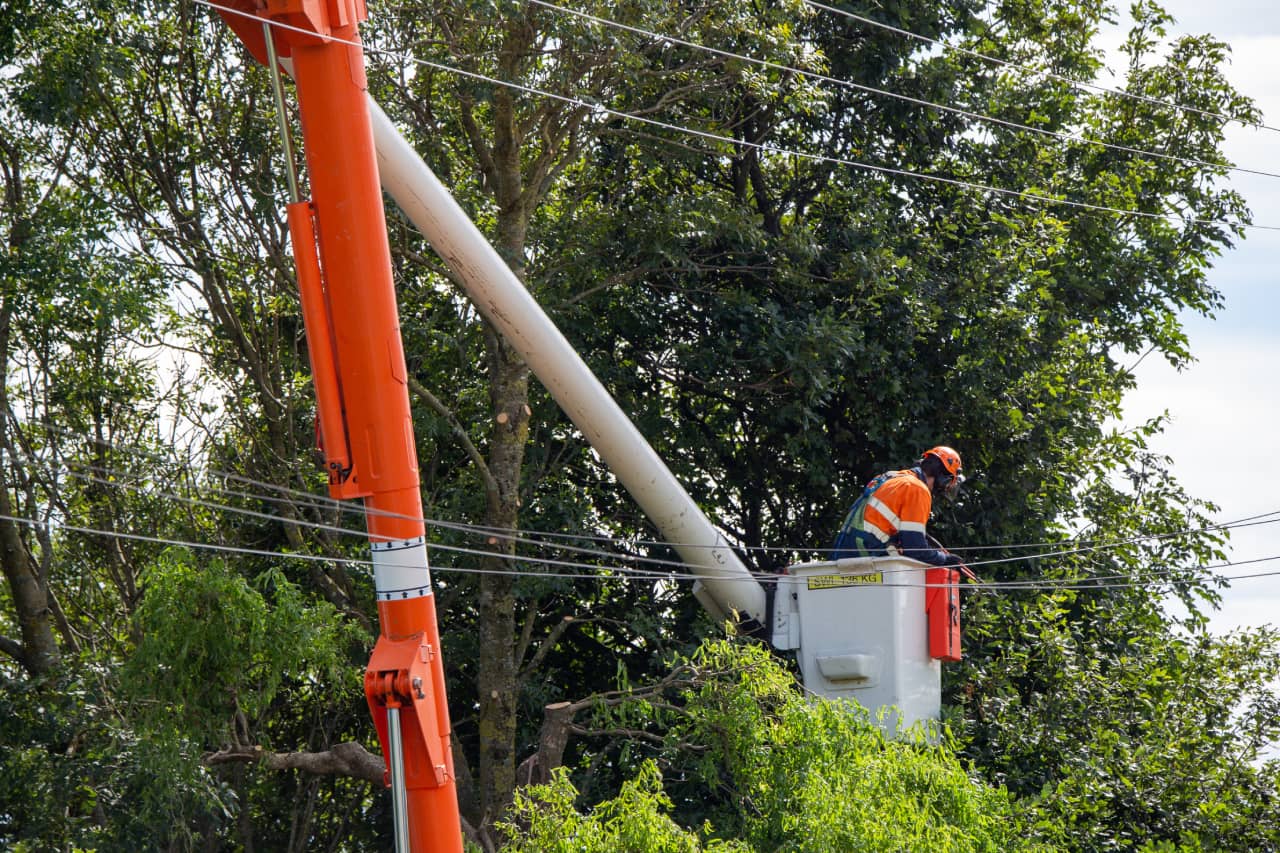 Regular tree care and maintenance are essential for a healthy lawn. Hiring a tree service company to look after the well-being of the trees around your property is always a good thing to do.
Tree removal is a hazardous, complex process that requires careful planning and attention to detail. It's often necessary in areas where other trees are in danger, such as those situated near power lines. Trees with weak or dead limbs pose a greater threat to the property since they can lead to severe damage and expensive repair.
Furthermore, dead trees don't look good, and attempting to remove them on your own may lead to further damage. This is why you need to hire a professional like Al Miley to do it for you.
Hiring a professional company will make the process smooth and effective. Professionals are trained in applying safe tree removal techniques and will make sure that your trees don't damage the property.
But if you're unsure of what a tree removal company is or whether it will be worth hiring one, you can check out the most common services they offer to clients. Having a clear idea of what they do may convince you that leaving the task to a professional will not only be a wise decision but a worthwhile one.
1. Tree Removal
Knowing which trees should be removed is critical to having a healthy and lively yard. If you want to remove a tree cleanly from your property, you should contact a tree service company. Only they have the right equipment and tools to cleanly remove a tree from your yard without damaging other trees, fences, or anything else on your property.
Even if you have a tall, old tree that needs to be removed, these professionals are very careful and will take every precaution to ensure clean and safe removal. Even if a big thunderstorm knocks a tree over and causes it to fall down on your fences and manages to sever a couple of power lines along the way, licensed and fully insured arborists can get the job done quickly and skillfully. They will complete their work as efficiently as they can so that the electricity in your home or entire neighborhood can be restored soon.
Thankfully, tree removal companies are always available 24/7, so you can always rely on them for emergencies, especially after severe weather conditions.
2. Post Removal Cleaning
Pruning, trimming, and removing trees can leave a lot of mess and debris. Cutting down a tree, in particular, requires extensive post-removal cleaning.
For tree removal companies, cutting down a tree is the easy part. It's what follows that can be quite challenging for them. Removing the stump and the entire root system can be difficult even if you have the right tools for the job. But thanks to their experience, they surely know how to clear away the remnants of a tree after cutting or removing it.
Post-removal cleaning is important because it helps your grass grow healthily without getting tangled with the dead roots of the removed tree. Professionals will clean up your yard after doing their job. They'll even remove pests or rodents from your property. If you want, you can even ask them to take the tree with them. Lastly, most agencies will perform a quick yard inspection as they carry out their work and give you valuable suggestions and tips on how to best maintain your yard.
3. Tree Care And Maintenance
Most homeowners think that tree removal companies should only be called when there's an emergency. But that shouldn't be the case. Waiting for something to happen, like after a storm or until the tree becomes a property hazard, can be very dangerous and may end up costing you more, especially if it causes an accident. Regular tree care and maintenance is the best way to avoid property damage or dangerous accidents caused by hazardous trees.
Routine tree maintenance is crucial for the overall health of a tree. Regular pruning and trimming increase the aesthetic appeal of a tree and keeps it within its boundaries, such as your property boundaries or overhead utility lines. Moreover, proper trimming will prevent weak or dead branches from encroaching on structures and homes.
4. Planting Of New Trees
Aside from pruning, trimming, and removal, tree removal companies can help you plant new trees in your yard. They can even offer some recommendations about the best trees to plant in your yard or garden. They know the appropriate species of trees for a particular location and climate condition.
Additionally, professionals can give you guidance for planting and nurturing trees, so you can have a beautiful yard with the right trees planted at the best locations on your property to maximize the availability of sunlight, water, and other nutrients. What's more, they can give you tips on proper preventive maintenance to ensure that the trees will grow healthy and strong.
In short, it's essential for new trees to get a good start to help them mature to their full size and ensure that they can provide environmental and economic benefits as they grow.
5. Protection Of Other Plants And Trees
You may accidentally end up hurting nearby plants or trees if you attempt to cut down or remove an overgrown tree on your own. Apart from causing accidents that could have been avoided, rotten branches and leaves that end up falling on the driveway or your property may cause damage and inconvenience.
On the other hand, tree removal professionals will make arrangements that guarantee the safety and protection of other plants and trees before they do their job. The goal of every tree removal company is to preserve and protect the natural beauty of a property. As such, their services also include the removal of plants and trees that have been infected by pests. Trees, shrubs, and other plants that are infected by pests must be treated right away to prevent them from contaminating other greeneries on your property. Professionals use safe product solutions to eradicate pests on your property without causing harm to other vegetation on your property and, most importantly, to your family as well.
Final Thoughts
Trees provide numerous advantages to your property, such as providing shade and fresh air and enhancing curb appeal. But if you don't care for them, they can be a threat to you and your family. To grow healthy and strong trees, you need to see to it that they're given proper care and maintenance from certified and experienced tree removal professionals.