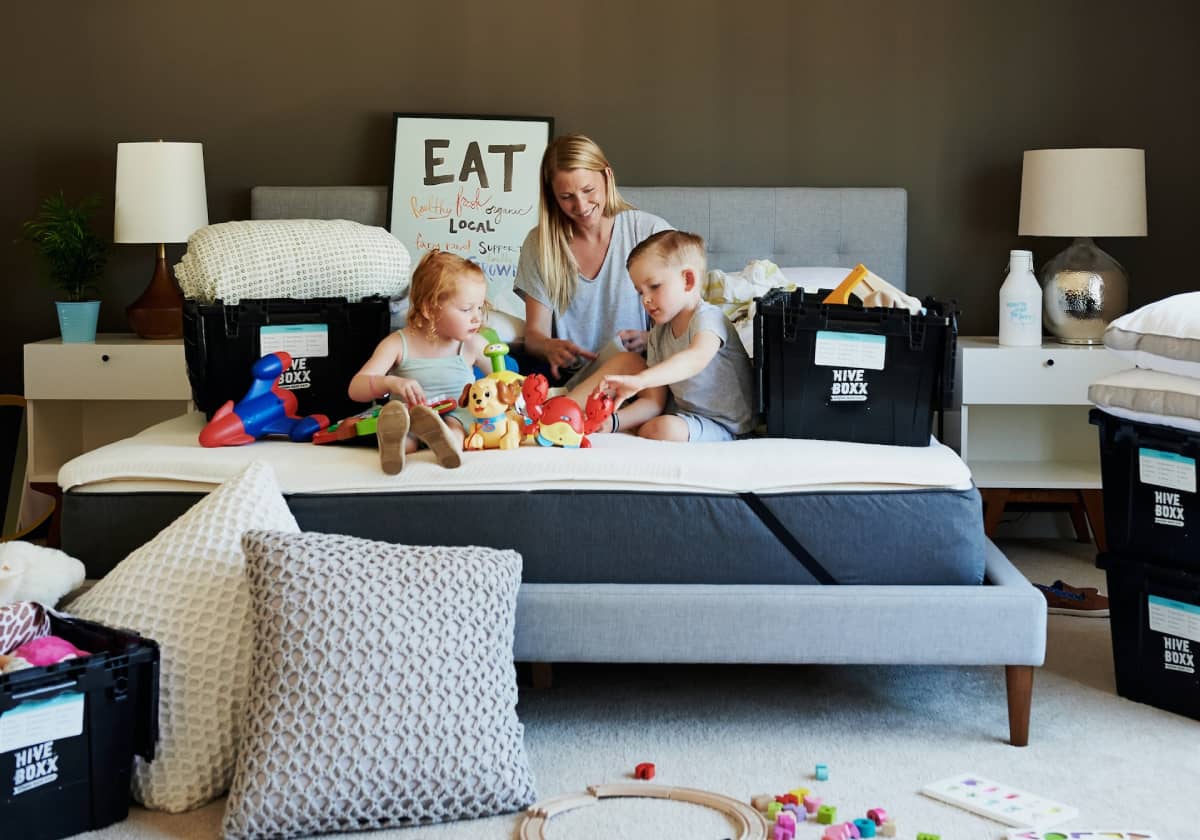 When you're getting ready to uproot your life and move across the country, half the battle is packing all your belongings into a truck (or two) and moving them to your new home. You can accomplish the latter quickly. You will need to research companies to help you move cross-country, but once you've found a reputable one, the rest is easy. Packing, however, is a different story.
You must decide what's coming with you and what's staying behind. Doing this can be daunting, especially if you've been in your home for years and have accumulated a lot of stuff. To help you be more efficient for your big move, follow these tips on how to pack your belongings:
1. Start With a List
They say that the best way to eat an elephant is one bite at a time. The same goes for packing your life and moving it across the country. So, before you gather all your belongings and start shoving them into boxes, sit down and make a list.
Here's a suggested list of categories to help you get started:
Big Items
These items will take up the most space in your truck (or trucks) and must be loaded first. They will be bigger and heavier than your smaller items, so you'll want to get them out of the way. Examples include:
Furniture
Appliances
Televisions
Bicycles
Smaller Items
These items can be packed into boxes and take up less space in your truck. They are also lighter, so you can fill them on top of or around your bigger items. Examples include:
Clothes
Shoes
Books
Dishes
Fragile Items
You'll want to take account of your fragile items to ensure they don't break during the move. Pack these items into boxes with bubble wrap or packing peanuts for additional protection. You can also use a full-service moving service to help pack these items. Examples include:
Glassware
Picture frames
Lamps
Important Records
You'll want to keep your essential records with you during the move, as they may be difficult to replace. These can include:
Birth certificates
Social security cards
Passports
Banking information
Packing Supplies
Of course, you'll need boxes and packing supplies to get all your belongings from Point A to Point B. Don't forget the other essentials, like:
Tape
Labels
Markers
Scissors
Remember that these shouldn't just be a general list of items but a detailed inventory of everything you own. These lists will come in handy later when trying to remember where you packed that one thing or if something gets lost or damaged in transit.
2. Start Early and Take Your Time
Understandably, you might feel a time crunch as your move date approaches. But, if at all possible, start packing early and take your time. Rushing through the process will only lead to frustration and mistakes.
Start with the items you know you won't need between now and the move. These might include seasonal clothing, holiday decorations, or anything else you can live without for a few weeks. Once you've tackled those items, move on to the rest of your belongings, packing a little bit each day.
If you have children, it's a good idea to get them involved in the process as well. Have them pack their toys and clothes so they feel like they're a part of the move.
3. Pack Smart
When it comes to packing your stuff, there are right and wrong ways to do it. The goal is to pack efficiently so that everything fits into your truck and nothing gets damaged along the way.
Here's how to layer your moving box:
Start by packing the heaviest items first. These should be at the bottom of each box so they don't crush your other belongings.
Next, fill any gaps with smaller items or packing materials to prevent things from shifting during the move.
Finally, top off each box with lighter items.
When it comes to fragile items, be sure to wrap them individually in bubble wraps or packing peanuts. You can then load them into boxes with extra padding at the bottom. It's also a good idea to put a label on each box containing fragile items so the movers will know when to be extra careful when loading and unloading them.
4. Group Boxes Together
Here's a tip that will make your life a lot easier on moving day: Group boxes together by room. This way, you can quickly unload them in the correct order and put everything away in its rightful place.
To simplify things, you can label each box with the name of the room it should go in. For example, all the boxes for the kitchen can be labeled "Kitchen." Just be sure to include a detailed inventory of each box's contents on the label so you know what's inside.
You can also label your furniture with the name of the room they belong in. This will help your movers put everything in the right place and make it easier for you to set up your new home.
If you have items that will need to be assembled after the move, group those together as well. That way, you'll know which boxes to open first, and you won't have to search through everything to find the pieces you need. Also Read – Backyard Essentials to Enhance Your Home
5. Pack a Separate Bag for Essentials
On the day of your move, you're going to want easy access to a few essential items. These might include:
A change of clothes
Toiletries
Medicine
Bedding
Towels
Snacks and drinks
Pack these items in a separate bag so you can grab them quickly when you need them. This will save you the effort of having to dig through boxes of belongings when you're already feeling stressed out.
Don't Stress Your Big Move
Packing up your life and moving is a big deal. But with some planning and careful packing, you can make it through the process easily. Just remember to start early, pack smart, and label everything. And don't forget to pack a bag of essentials for the first few days in your new home.
With these tips, you'll be ready for anything that comes your way on moving day. So, relax, pack smart, and let the moving professionals take care of the rest. Before you know it, you'll be all settled into your new home and life.
Sources:
https://www.thespruce.com/packing-your-home-for-household-move-2436497
https://www. moving.com/tips/moving-tips-moving-hacks/
https://www.thebalancesmb.com/import-and-export-packing-list-what-it-is-1953510